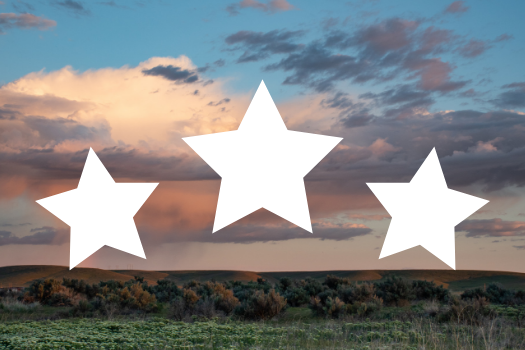 See what some of our valued clients have to say about us.
Team Testimonials
Hands down couldn't have worked with anyone better !! Kari Happold always went above and beyond for us! She makes you feel like family. Always professional & very humble. We couldn't thank her enough!
"Sha Sha"
Kari Happold has just been a delight to work with, I would highly recommend this place to anyone.
Kyle Smith
Kari helped us find the perfect home! She made the process smooth and easy. I would highly recommend her.
Barbara Zavertnik
Kari is the best Realtor I have worked with. She sold a place for me and found another home for which we purchased. Great job Kari.
Dan Peterson
Kari was simply amazing! As first-time home buyers, my husband and I had very little idea what to expect in the process. Kari shared her expertise and knowledge every step of the way, helped us to consider the hard questions, advised us on everything from updates to inspections to contract details, and provided A+++ customer service without fail. She made the process truly seamless for us and managed every detail. I had so little stress or worry in the process because we knew we could trust Kari. To top it off, she's just a wonderful, loving and kind person with a sparkling personality and a great sense of humor! We had fun with her! For anyone looking for a real estate agent, we would 100% recommend Kari. We couldn't have asked for a better home-buying experience. Thank you for everything, Kari!
Shelby Perea
Professional, Ethical and Caring. This is a top notch real estate company with brokers who know the market and work hard for their clients.
Melissa Clark
Very knowledgeable group representing both buyers and sellers
Chip Carpenter
Kari was so patient with my husband and I. This was our first time buying a house and she explained everything about the home buying process! I would recommend her to anyone!
Rachael Stroud
Kari is a hard worker and will be certain to go the extra mile for you
Levi Cox
If you are interested in buying or selling Lifestyle properties in the Cheyenne area give Kari a call. She rocks!
Duane Swenk
Kari was awesome to work with. We were new to the area and was knowledgeable about the town and various neighborhoods. We highly recommend her! We told her what we were looking for and she lined up properties for us to see. Often spending an entire day with us. She understands very well what to look for and the value of the workmanship in a home. We felt from the beginning she was really working hard for us. We seemed to matter to her.
Zillow Reviewer
Kari was such an awesome agent to work with! She made our house search and buying process so smooth! We will definitely be working with Kari again! We will recommend her to anyone. She is excellent at what she does! Thank you, Kari!!!
Mercedes Huff
Kari was extremely helpful and professional. She knew the area well and helped us find houses that met our desires. She was always there to answer questions and make sure that the process was smooth and easy. I would highly recommend Kari not just because we found the house we wanted, but because she was extremely knowledgeable and made us feel like she was looking out for us and not just to close a deal.
rmckenney22
Kari is assisting us in looking for a property in the Laramie/Cheyenne area of Wyoming. She has been a professional, timely and helpful to us in our real estate pursuits!
whaifley
Kari was very friendly yet extremely professional. She has experience and in-depth knowledge of real estate and associated transactions which made our first time home buying experience simple and almost stress-free. She truly cares about her clients and works very hard to make things go as smooth as possible for them. I would recommend her to anyone and everyone looking at buying or selling real estate. She is awesome!
svinatiere
Kari Happold is an amazing realtor! My husband and I were first time home buyers and she helped walk us through the whole process and made it seem so easy even with my husband not being physically there to purchase the house with me. I definitely recommend her, she knows the area well and gets back to your emails very quickly. She's also a really funny and laid back woman, she felt like family to me by the time the whole process was finished!
BF
Kari helped me and my wife attain the American dream of owning our own home. When the deal almost fell through, Kari worked her magic to make sure it didn't. Choosing the right realtor is just as important, as is the right lender. Kari is the right choice.
Zillow Reviewer
I must say Kari took care of all of our needs. We are not first-time homeowners but she made this experience a great one. We went through a few realtors before we found Kari and from that first meeting, we agreed she was the one for us. I would go through her and recommend anyone looking for a great realtor to give her a shot. And when we are ready to sell our home and find a new one, Kari will be the only person we call.
Zillow Reviewer
Kari was extremely helpful when I was looking for a house to buy. She also helped me to sell my home. We did both of these things at the same time, it was a challenge but it proved beneficial and we were successful on both ends. She is a super person to work with.
Zillow Reviewer
Kari is an awesome agent that provided me help and advice both with the sale of my previous residence and purchase of my new home. I was always able to reach her via phone anytime I needed, which was a big stress relief for me as I bought my new home with a contingency offer. Kari gave me very solid advice and I would definitely utilize her services again
Zillow Reviewer
Kari was very helpful & knowledgeable about selling our home. We have sold several homes as I move a lot with the military, we felt very comfortable with Kari. I highly recommend her.
Zillow Reviewer
We were very impressed with Kari, she did a great job listing & selling my house. She was thrown a few challenges on the buying of a home I purchased, but in the end, it worked out very well. She was very supportive throughout the whole process & we would recommend her to others.
Zillow Reviewer
Kari Happold is an amazing, fun, outgoing, and most of all friendly women! She has been the best for us. Kari was the most helpful and helped us find everything and get it all lined out for our house. I was so pleased to have her as our Realtor. She will talk to you, help you, and treat you like you are her family. Don't pass her up!
Zillow Reviewer
I loved that Kari is familiar with the city of Cheyenne and has experience flipping houses - both were a huge help in deciding on a neighborhood and which house we could reasonably afford without major repair expenses.
[email protected]
She was always there when I needed her! I bought my first house so I didn't no a lot and she made it feel comfortable and I New I could ask questions!! She is good at what she does!!
kimkohl8805
Friendliness and professionalism, they both stayed on top of everything. We enjoyed working with them!!
gsotelo17

Katie and Peggy found us a perfect house with everything we wanted at a great price. They were amazing to work with, driving us all over Cheyenne on several occasions. I really liked the collaboration site that showed us all the properties that met our criteria as soon as they were listed, as well as notifying us of any updates to price, etc.
sberres12
Both of these ladies were knowledgeable, kind, and helpful through the entire process and I'm so glad I had them to help me through buying and selling my first house. I highly recommend them to anyone!
Amandarleal32
Sisters and Co. helped us in our transition from Texas to Wyoming. They stayed in constant communication with us and the builder during the final phase of construction and the closing process. We would highly recommend them as a local resource to satisfy all your home buying requirements.
alberthoward34
Their availability, good advice, and commitment to happiness was always the focus! We have now settled into our new town and couldn't be happier with our new home! A BIG THANKS to both of them!
Ashley
Kari Happold is an exceptional agent, period! Her attention to detail, follow-up and follow-through were the elements we needed to get our house sold. We tried the bigger agency and it didn't work. We listed with Kari, and had multiple offers in 48 hours from the time of listing. Our house sold for full price! If you want your house sold, Kari gets it done, hands down!
Shirley Mcguire
They made themselves available to view homes and answer questions sometimes until late in the evening and on weekends. They were prompt to move paperwork and the buying process along quickly.
Zillow Reviewer
Very knowledgeable about the local area and the purchase process. Kari was able to coordinate everything and made the entire transaction stress free. Will use again, in the future for our buying/selling needs.
Stevensct
Mr. Bowling was "johnny on the spot" every time I called for help and information. Weekends, his day off, evenings whenever. He was able to find just the right home for our needs, at a price that was affordable. I would recommend his group for any property needs.
Judy Davis
I can't speak highly enough about my experience with Sisters and Co. I was a first time home buyer with no idea about where to start. Sisters and co found me a perfect home. They were honest, hands-on and involved throughout the entire process. They always had my best interests in mind and professionally handled any unexpected issues
cplbarrick
Phillip has gone above and beyond my expectations for a realtor. He took the initiative to not just offer his services, but show me what he could do to help sell my property. He communicates well and works hard. I can honestly say that every penny of commission was earned. Thanks, Phillip!
Stephanie Cano
Phil was a valuable realtor for selling our house. His knowledge about the area sale prices and how to advertise was paramount to selling. I would recommend anytime to anyone, Phil can sell houses!
Niel Prisbe
Katie and Peggy who work here are awesome. They found us exactly what we were looking for and went above and beyond to sell our house. We couldn't have asked for a better team that planned everything out to make it as painless as possible.
Daniel Serrano